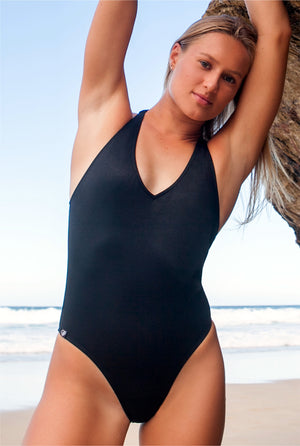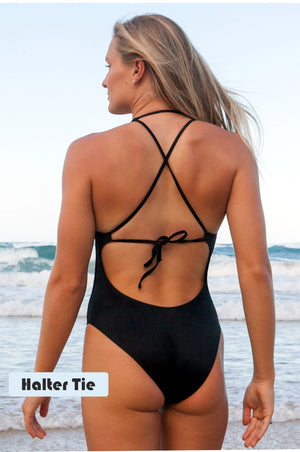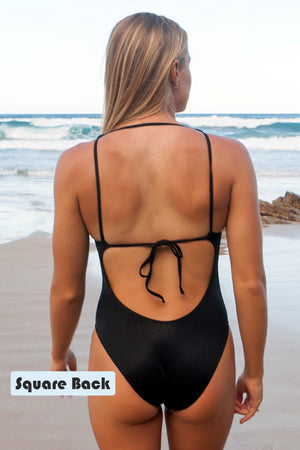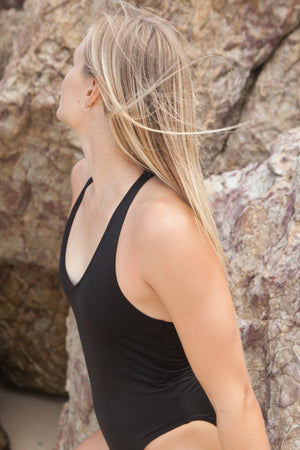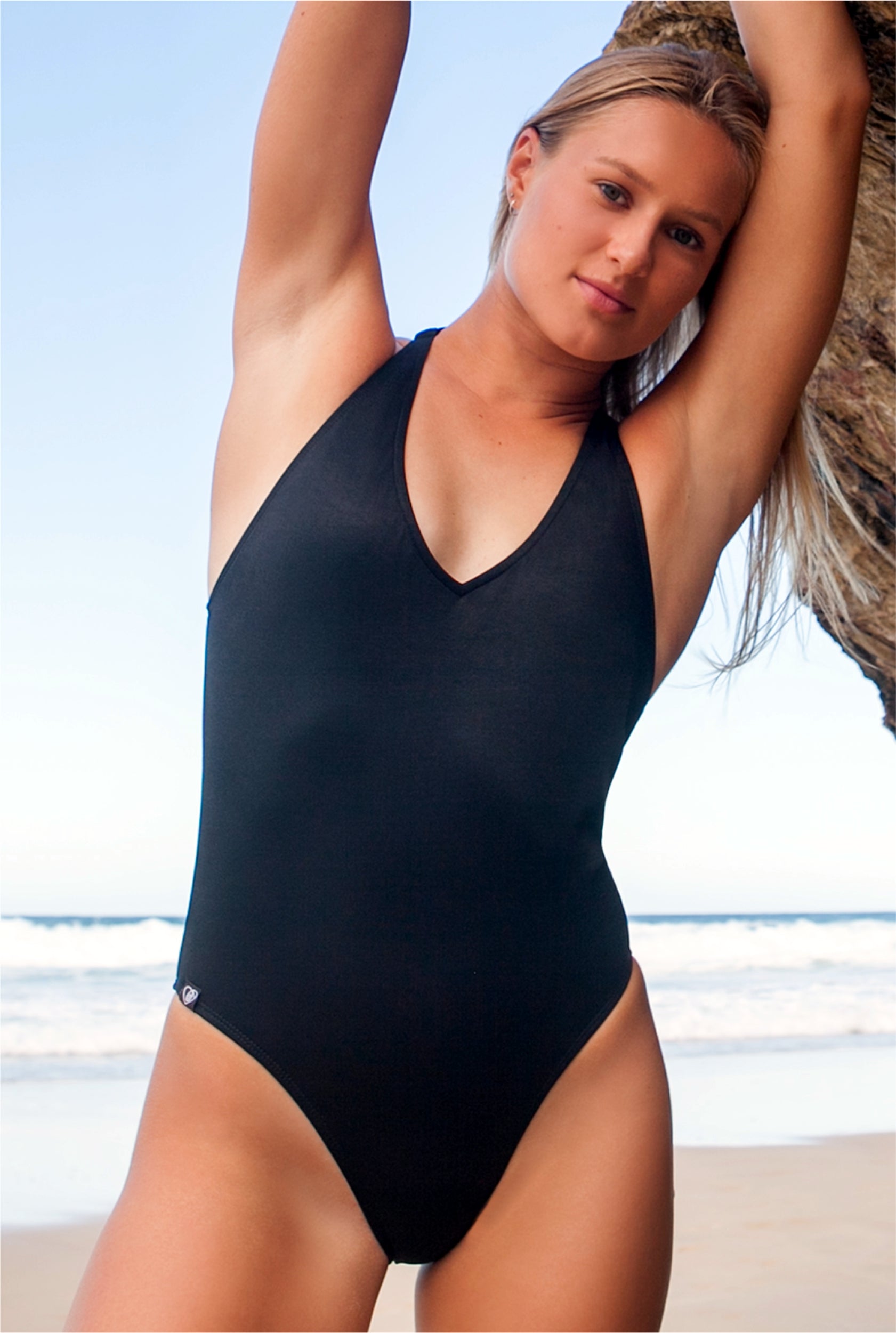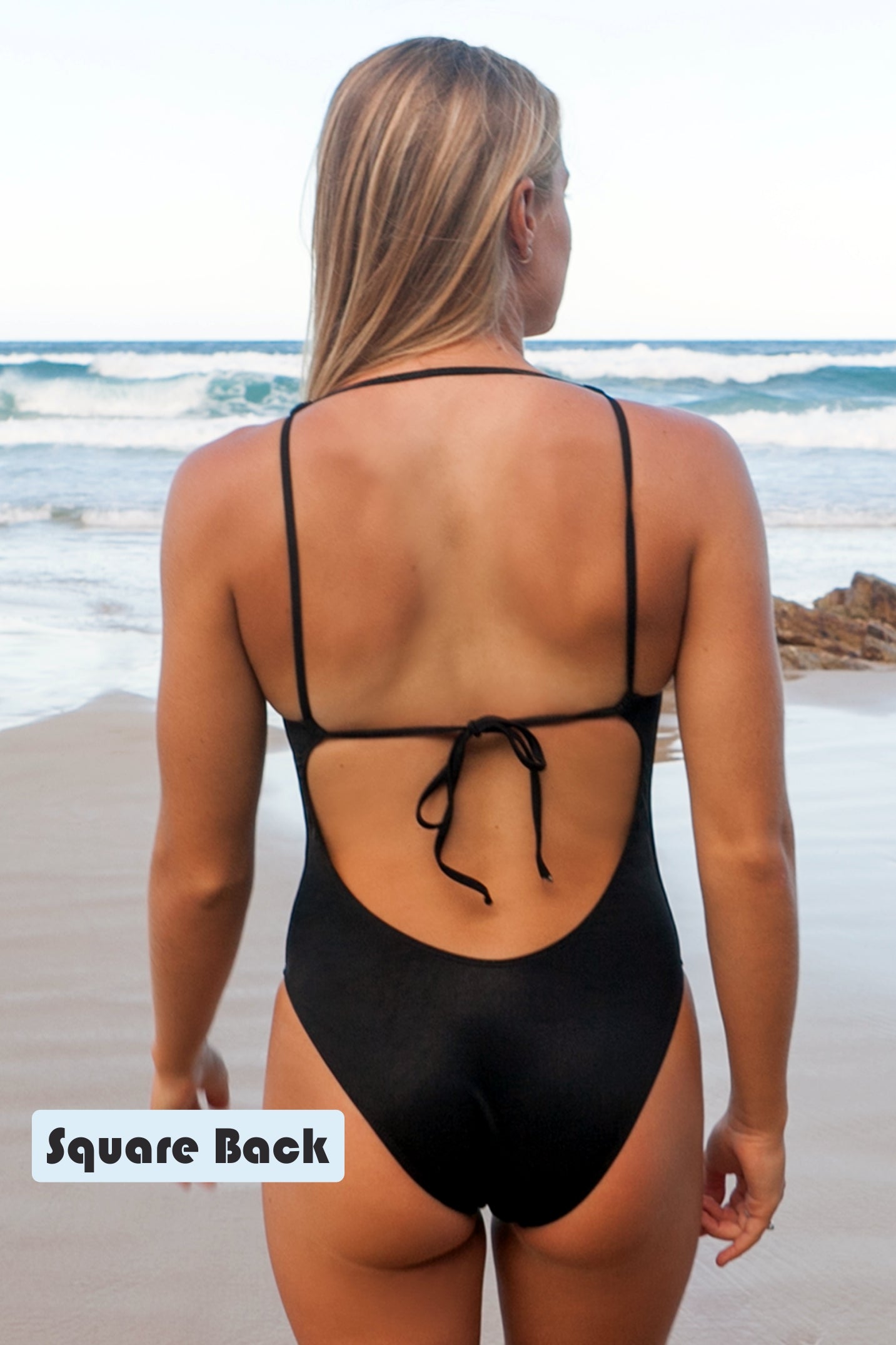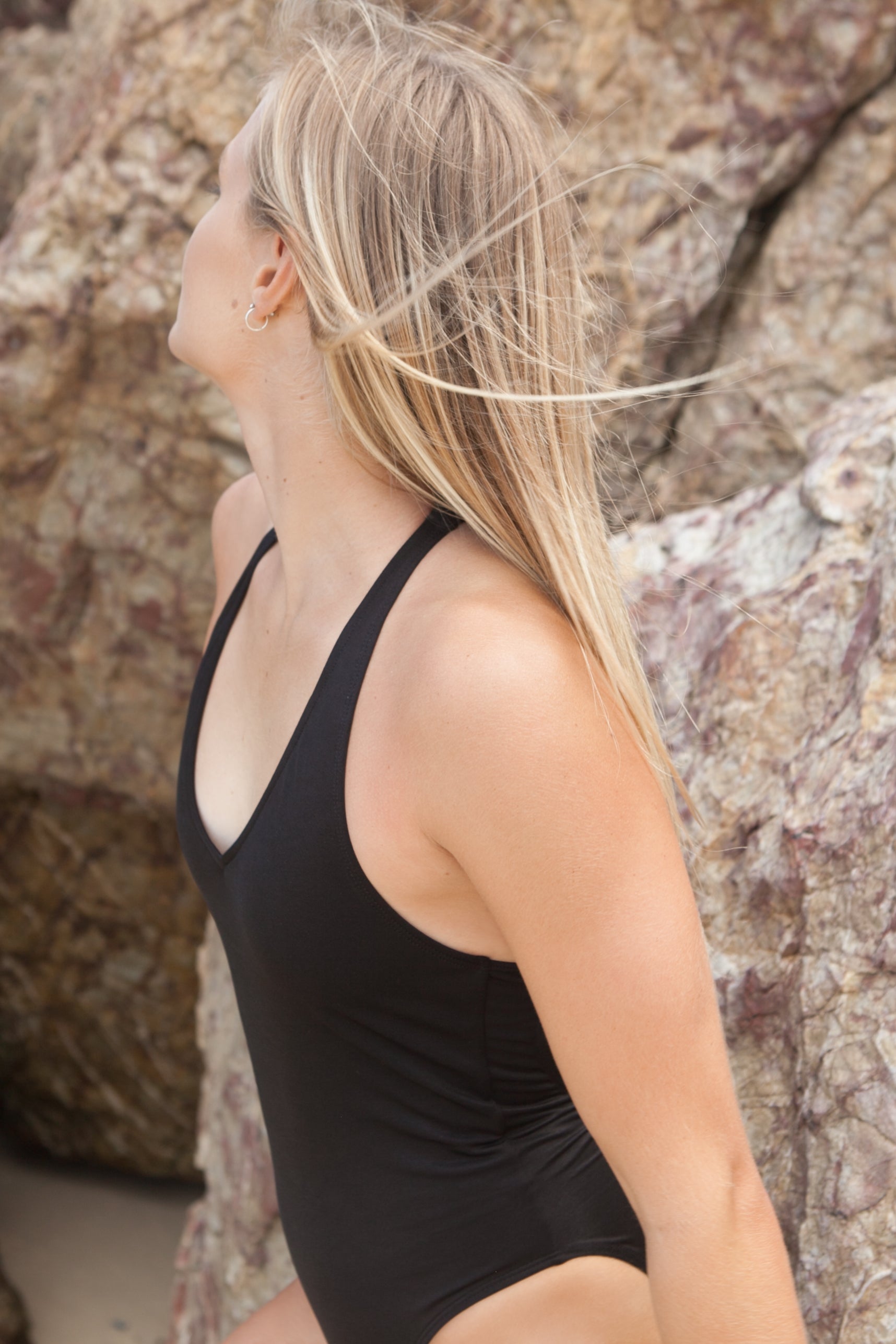 Jet 'VeeNess' V-Neckline tie back
Make 4 interest-free payments of $16.25 AUD fortnightly with  
CHLORINE AND FADE PROOF
The latest look and exclusive to Aquadiva - V necklines. It's so flattering for girls with broad athletic shoulders and has comfortable tubular ties - that won't get shredded stitching.
With two different ways of tying the straps you can eliminate ugly tan lines and - don't worry, both ways have been thoroughly tested by athletes and they report that either way you wear the tie back - it won't slip off your shoulders and it feels super comfortable with no chafe. It's super easy to change the ties over and we are happy to send you new ones if they lose their stretch. 
The legline is not too high and still high enough to make your gorgeous legs go on forever! The bottoms have been cut to work on every figure shape - they are not too brief and make you feel like you can bend over and not cause the boys to trip over their feet!
The side seam goes from the top of the legline through to the underarm which gives good coverage for girls who are a bit worried about the muffin zone.
The 'Halter Tie'
From the front it looks like a halter neck! But how can that be suitable for training? Well there is no reason you couldn't wear it in very active situations - it can't come off and it's super comfortable. The supple soft ties hold the everything in place and will not cause chafe and most importantly pressure is taken off the trapezius muscle to give your tired shoulders some relief during continuous movement. Water gush in the waist and neckline has been minimized by good patternmaking and trialling.
The 'Squareback'
The Aquadiva designer just had to try something that has never been done before. At first we thought - hmm, it might be uncomfortable over the shoulder blades - but all reports have been positive. Don't worry that it could slip over the edge of your shoulders - it can't - we guarantee it. OK so this is different - but why not give it a try and get rid of those messy tanlines in no time -oh and it's a breeze to change over patterns - you can even put new straps in next season - we'll be giving them away to our sweeties.
Have your say and let us know what you think.