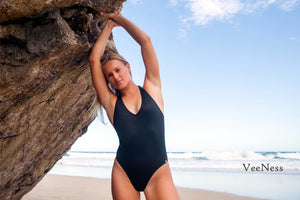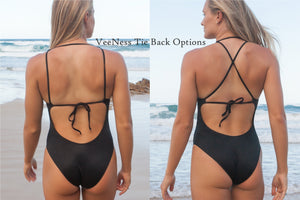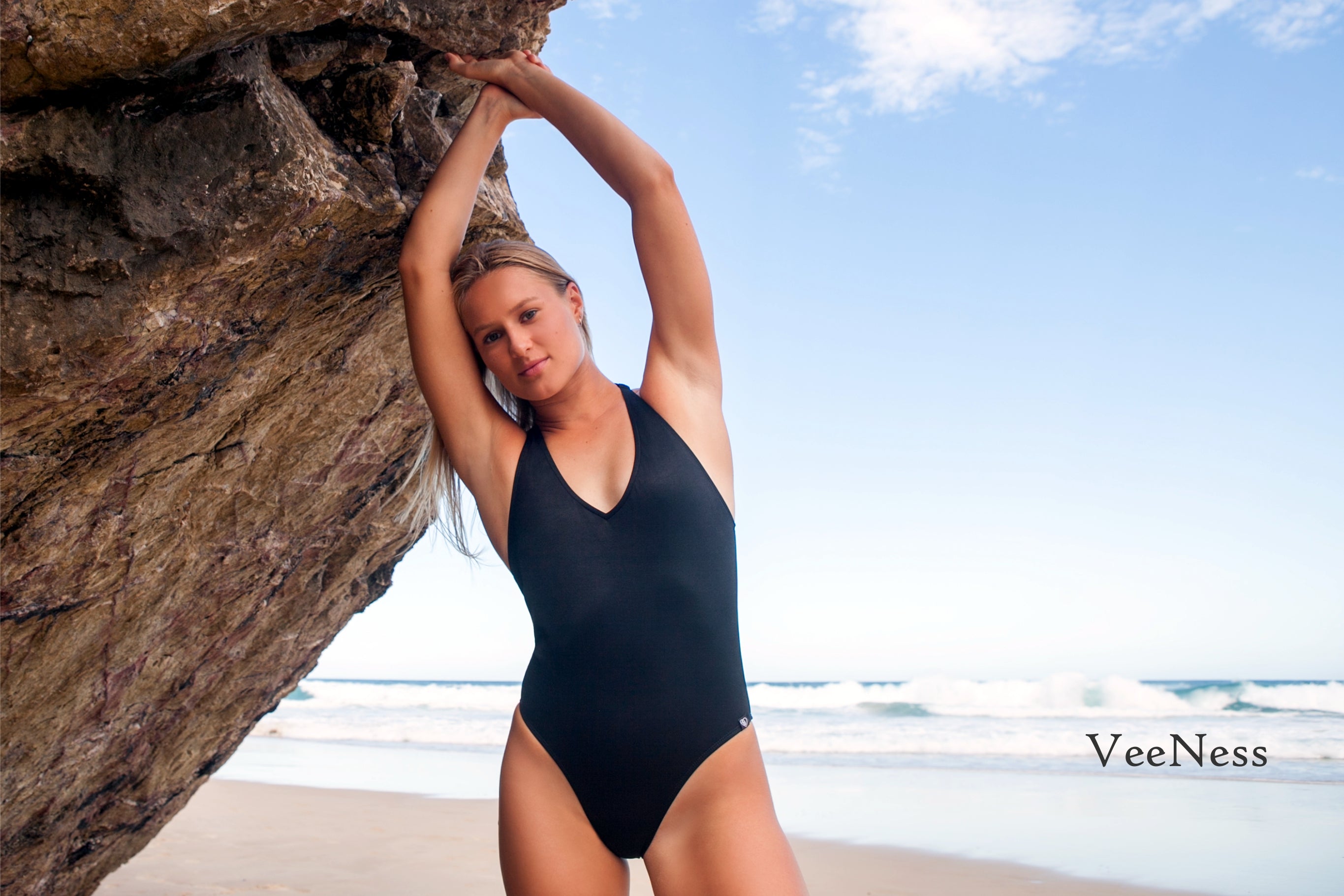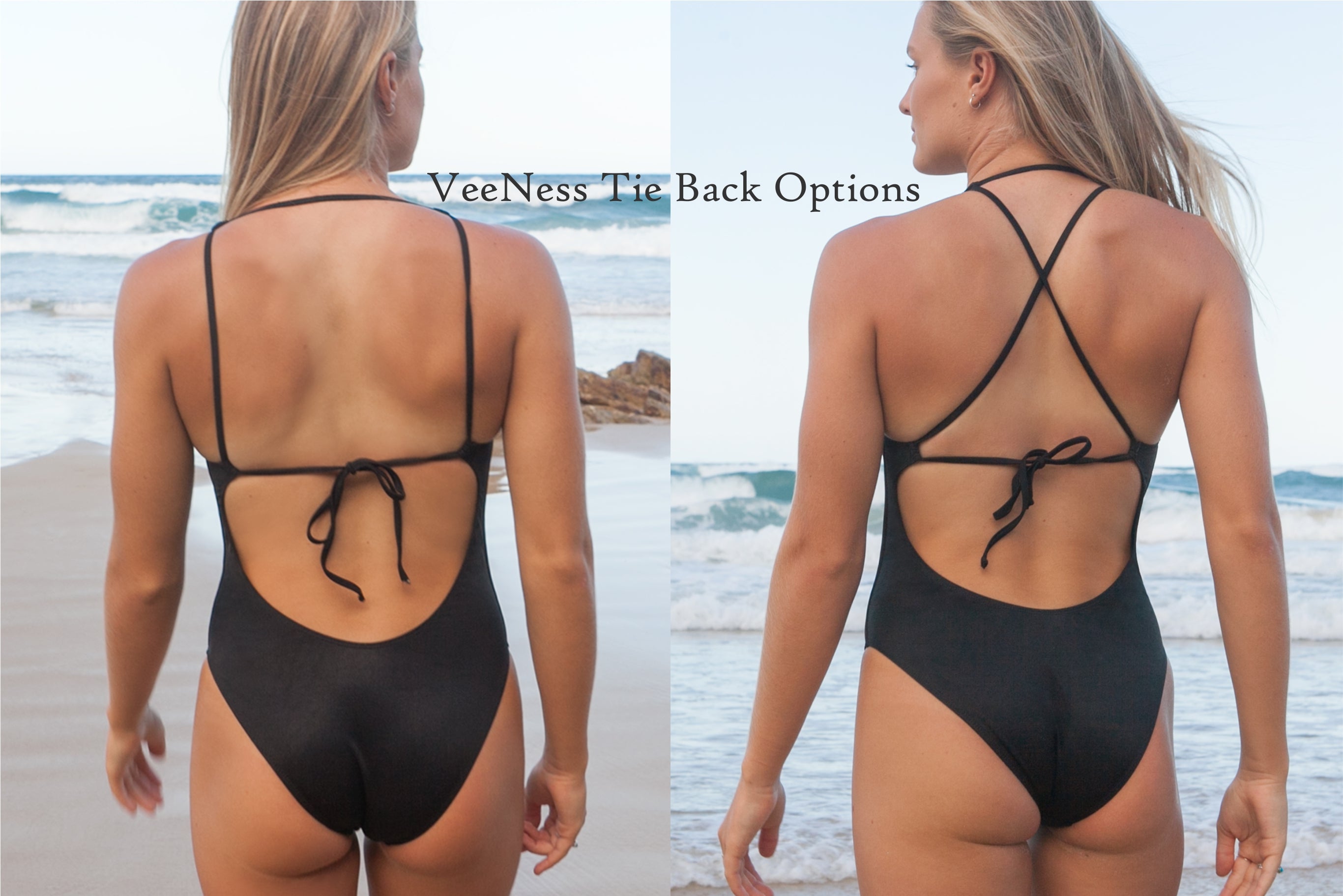 Black
Silky soft yet ultra durable, our garments are guaranteed NOT to cause chaffe. Even when worn daily in salty or chlorinated water, the vibrant colours will stay and so will the shape and fit. We design and print our fabrics, lovingly cut and stitch the suits - all in the Aquadiva studio on the sunny Gold Coast of Queensland Australia! 
Choose the style that suits your figure the best:
Sprint: Has a wider bottom and a longer side seam. The straps are 16mm wide and give lots of comfort and support.
Oceana: Great for girls who are confident about their booty! The bottom has a soft gather down the centre back to give even more shape.
Silique: Our most popular style ever. Looks like a bikini from the back and has good bottom coverage.
Olympia: Perfect if you are a bit worried about the 'muffin' area but want to show off your gorgeous bottom. Plenty of coverage across the bust and perfect for the typical swimmers physique.
Racer: The original sports onepiece - built for support, comfort and elegance. Slightly wider shoulder straps and has a bit more back coverage than our other styles.
Sprintique: Cut for gals with serious curves! With a built-in bust support you can keep your shape and feel comfortable during water sport activities.
Lalique: Cut for gals with serious curves! Has all the comfort of the Sprintique cut but has no cutaway back to give extra support and smooth lines.
Need more information - See the Onepiece fitting guide HERE
Have your say and let us know what you think.